PROVIDING PROFESSIONAL WEB-BASED SOLUTIONS TO UNIVERSITIES, SMALL BUSINESSES, AND INDIVIDUALS.
Our Vision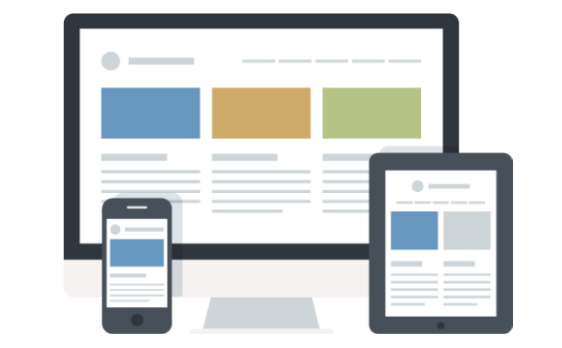 IVC Productions, LLC is a full service website development and graphic design firm specializing in XHTML, CSS, ASP, ASP.NET, PHP, MS SQL, MySQL, Responsive Web Design, Mobile Device Compatibility, Web Hosting, Website Maintenance, E-Commerce, Search Engine Optimization (SEO), Content Management Systems (CMS), Mobile Applications, and Social Media Feeds.
Our consulting firm provides professional web-based solutions to educational institutions, small businesses, and individuals.  IVC Productions, LLC provides strategic web-based solutions for website planning, graphic website design/layout, website maintenance, website hosting, SEO, and e-commerce services professionally tailored to your website needs. Our technically skilled team of web developers and graphic designers can accommodate any project, small or large.
We understand choosing a web developer and launching an innovative website to make your presence known can be one of the most significant decisions you take. Tapping the potential of the Internet and establishing a strategic advantage for your company is a monumental task that is made easy with our professional website services.  IVC Productions, LLC helps by "Making THE Internet, YOUR Internet."
Our Mission
IVC Productions, LLC is unleashing the power of the Internet to businesses around the world by providing superior customer support, leading-edge technologies, and value-added tools and services needed to create, host and support high-quality websites. We are committed to simplifying the Internet for businesses by providing a broad range of Web-based solutions that can be tailored to fit your specific needs today and in the future. We enable you to design, host and grow your e-business through a single source, eliminating many of the common pitfalls associated with developing an effective website.
IVC Productions, LLC was built on the premise that establishing a high level of trust and developing a long-term relationship with our customers encourages you to rely on us for continued education and coaching through the entire process of creating a successful and competitive Web business.  This distinctive blend of cutting-edge technologies and products, industry expertise, and consultative approach to customer service is why a growing number of small-and medium-sized businesses trust their Internet needs to IVC Productions, LLC.
Ian V. Chestnut – Founded IVC Productions in 2000 and was quickly approached by his fellow University of Southern California Alumni to spearhead various website projects across the campus.  Ian embraced his web design & development talents and became motivated to consult small businesses, entrepreneurs, athletes, and celebrities' with their goals of having a strong internet presence.  Ian's expertise, innovative mind, and client first approach make him the perfect go to guy for your website!
Victoria Chestnut – Administrative Assistant – Joined the IVC Production, LLC team in October 2013, bringing over 5 years of administrative background from both Fortune 500 Oil & Gas companies and a privately-owned Construction conglomerate. Her understanding of efficient yet accurate secretarial duties, teamwork, and open communication coupled with personalized customer service make her a valuable asset to the team.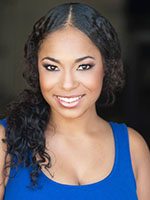 Danica Rozelle – Solutions Specialist – Joined the team in May 2013, bringing over 9 years of creative sales and marketing experience coming from both a Real Estate and Entertainment Industry background. A graduate of USC class of 2001, Danica has strong skills in developing long term relationships with customers, resulting in increased revenues and repeat business. Danica's passion for customer relations drives her to make sure your problems are solved and you leave satisfied.