Domain Registration Management
A domain name, or web address, is an address where you can be found online. It's how you'll express yourself through email or your website and it's what customers think of when trying to find you.  Your domain name says a lot about you, and new domain name endings like .guru and .photography can help you stand out on the web.  IVC Productions, LLC can help you select and secure the perfect domain name(s) for your company or project(s).
For your business to succeed, customers need to trust that you'll protect them from viruses, hackers and identity thieves. Count on our security products to keep your website secure, your visitors safe and your business growing.  IVC Productions, LLC can help you get setup with any of the following certificates:
SSL Certificates
Extended Validation SSL Certificates
Organizational Validation SSL Certificates
SAN SSL Certificate
Wildcard SSL Certificates
Code Signing Certificate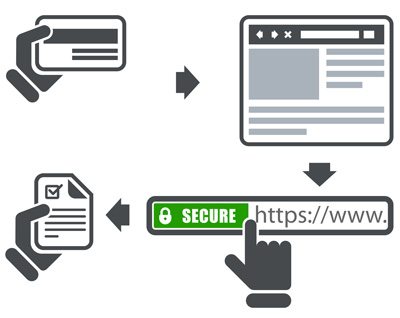 IVC Productions, LLC is an expert in helping you create flexible, efficient, and appropriate forms for your website.  Whether it's a contact form, survey, complex survey with conditional statements, an event registration form, a RSVP page, or a scholarship application, IVC Productions, LLC can get the job done.  We help you collect information, registrations and payments without writing a single line of code.  We'll work with you to determine if that form submission needs to be emailed, sent to a database, or connected to your email marketing platforms API (ie: MailChimp, Constant Contact, etc).